Hello,
I de-installed Panda Free AV 18.03 manually and decided to upgrade my system (Windows 7 64bit enterprise, Q6600 Quadcore, MSI Neo3-FR Rev.1.0 Mobo, 8 GB Ram) to Panda Dome 18.05.00 (latest version).
Since then, I repeatedly got to know that Panda Dome's Icon is usually the last to appear in the list of icons located "down right".
So, it seems to take forever to start.

Do you have any advice of just what settings to tweak to make it boot faster?
Other boot programs running here: Sandboxie, "Everything", Dexpot, Sysinternals Process Explorer, AMD Catalyst Control Center, Samsung RapidApp (SSD tuning).

Also I would appreciate downloading the whole installation file (which does not require internet for installing), not just a stub-loader that downloads the rest from the internet. Where can I find the whole file ?
---
Technical support – Panda Security


www.pandasecurity.com
---
By the way I am not making this up - it is slow booting and takes a very high spike of CPU time when booting.
Here, look at this screenshot taken straight out of Sysinternals Process Explorer: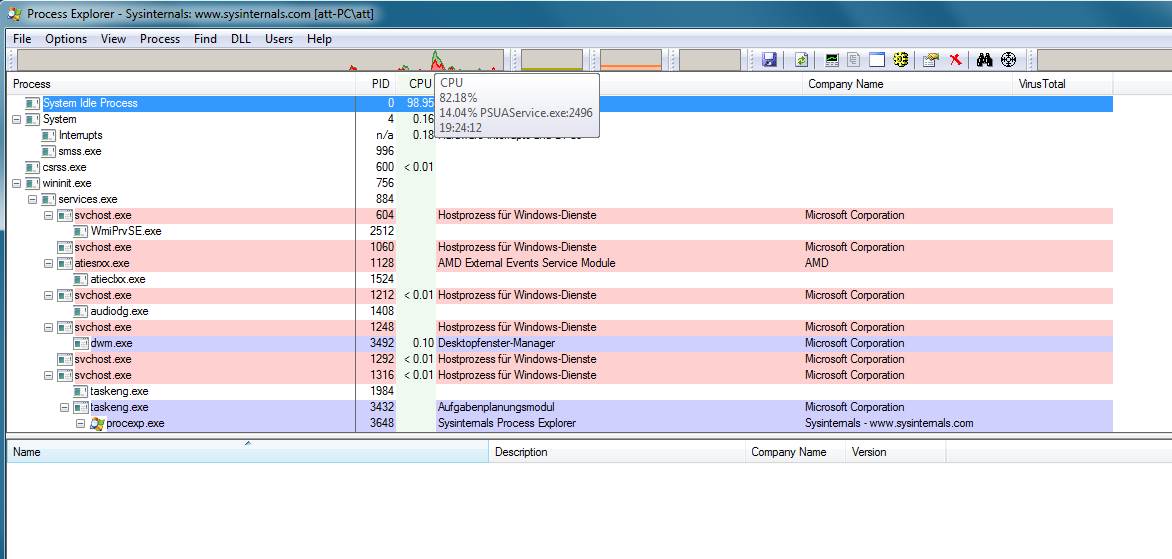 ---
It does not sound good. try reinstalling
Technical support – Panda Security


www.pandasecurity.com
---
Yes I tried reinstalling. It did not fix anything for me.
What now?
---
In a rather desperate move, I reverted back to Panda Free 18.03 by restoring a Backup made with "Tom Ehlert Drive Snapshot".
Best move ever.
Whole computer is faster now.
I suppose that the culprit is the Network drivers and stack by Panda, but I cannot prove it. As soon as Panda Dome 18.05 was installed, the network took _minutes_ to show up properly.
Now it takes seconds.
---
ok.
Technical support – Panda Security


www.pandasecurity.com
---
Return to Panda Free Antivirus - Issues
Who is online
Users browsing this forum: No registered users and 1 guest